Hvorfor fly til Oslo?
Oslo har de seneste årene tatt opp kampen med København og Stockholm om å være den mest interessante hovedstaden i Skandinavia med et fantastisk utvalg av kultur og matopplevelser gjennom hele året. Den unike kombinasjonen av storby og friluftsaktiviteter bare noen stopp unna med t-banen gjør at du kan gå tur i marka på formiddagen, og shoppe eller nyte en drink på ettermiddagen. På sommeren er det mange bademuligheter i byen, som ved Huk eller nyetablerte Sørenga. En av landets beste sauna finner du i Oslo, med utsikt over Operahuset, Barcode og fjorden. Eventuelt kan du ta en kort båttur fra rådhuskaia til øyene like utenfor som er perfekt for piknik og en dukkert med venner og familie. Kanskje det frister med palmer og surfebrett i kombinasjon med dagens lunsj på Villa Malla? Ellers er det obligatorisk å besøke Operahuset samt innta street-food i området rundt Torggata.
Fly til Oslo med Norwegian
Vi gir deg heller friheten til å kunne velge, slik at du kan velge å fly til lavest mulige pris – uten å inngå komprisser på kvaliteten. Jo tidligere du booker, jo billigere billetter.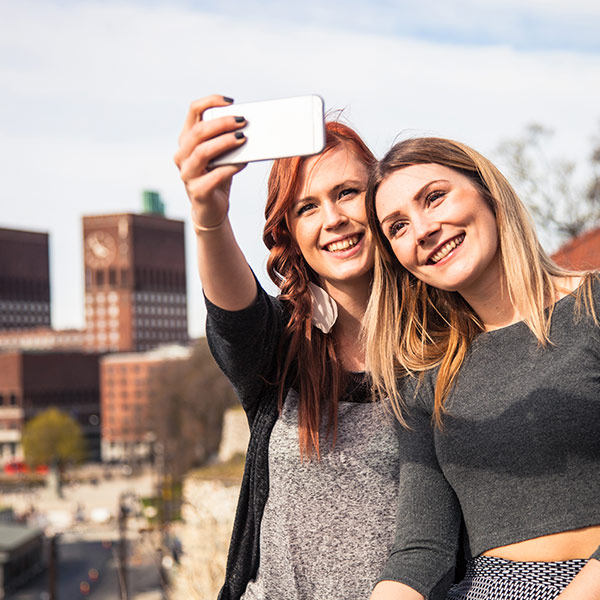 Oslo airport information
How to get from Oslo Gardermoen Airport to the city center
TRAIN
You have two options for leaving the airport by train. Either take the Airport Express Train that gets you to the city center in 19 minutes, or the local train. For budget travelers, the local train is by far the obvious choice and won't eat too much more into your Oslo vacation time. However, the Airport Express Train is faster and leaves the airport every 10 to 20 minutes between 5.30am and 12.50am. To reach the train station, turn right after customs and follow the signs. Tickets can be bought in advance online or at the airport.
BUS
Flybussen offers the most convenient bus service to the city center. Each route leaves every 30 minutes or so from outside the terminal building. Buses on the FB2 line run from 4.10am to 1.30am and take around 45 minutes to reach Oslo Bus Terminal. Buy your ticket online in advance to save money.
TAXIS
Licensed taxis are available outside the terminal building or can be booked on the machines at the taxi counter in arrivals. The journey should take around 40 minutes, depending on traffic.
CAR OR MOTORCYCLE
Motorists arriving on flights to Oslo should head west on Lufthavnvegen, before joining the E6 towards Oslo and following it all the way to the city center.
Things to do in Oslo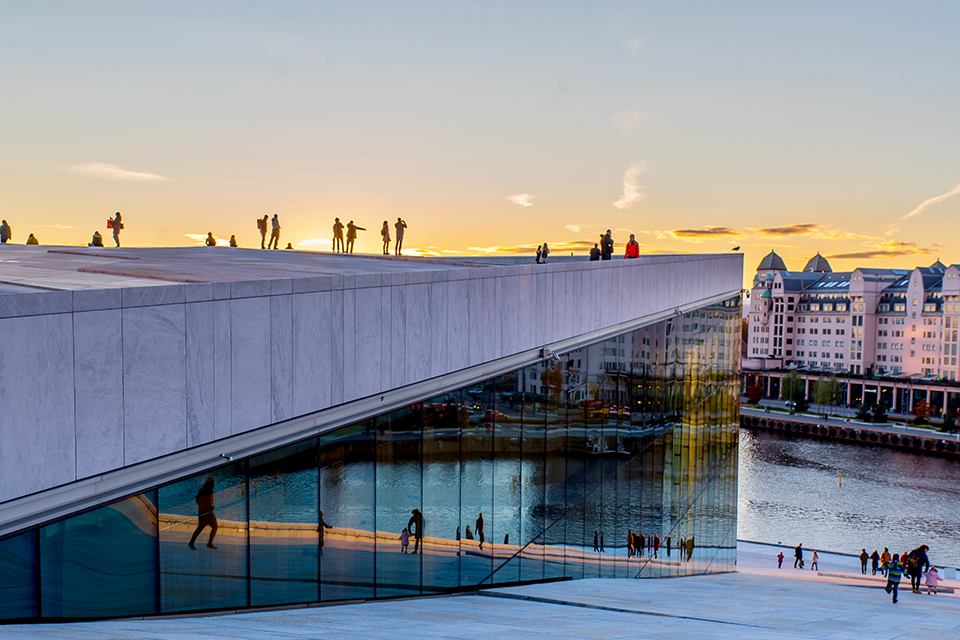 Climb Oslo Opera House
Oslo's stunning Opera House, designed by local architectural firm Snøhetta, is on every Oslo sightseeing tour. Sitting on the edge of Oslo Fjord in Bjørvika, the city's most eye-catching building is home to the Norwegian National Opera and Ballet and is designed to look like a piece of glacial ice bobbing in the fjord. Even if you're not an opera or ballet fan, it's worth a visit just to walk the roof, which offers amazing views of Oslo.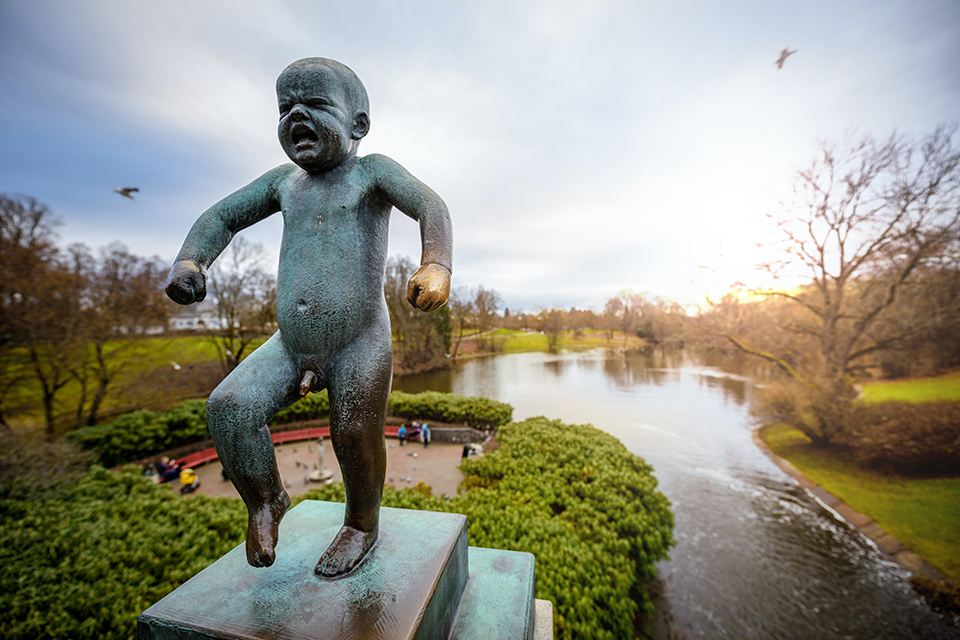 Relax in Frogner Park
Central Oslo's largest park is the perfect place for a picnic or barbecue in summer and one of the first places you should visit after flying nonstop to Oslo. On sunny days, the park is packed with people cycling, playing sports, or simply relaxing. It also features Norway's largest collection of roses (over 14,000), the Vigeland Sculpture Park, and there's even an open-air public pool to cool off in. Plus, kids will love exploring Norway's largest children's playground.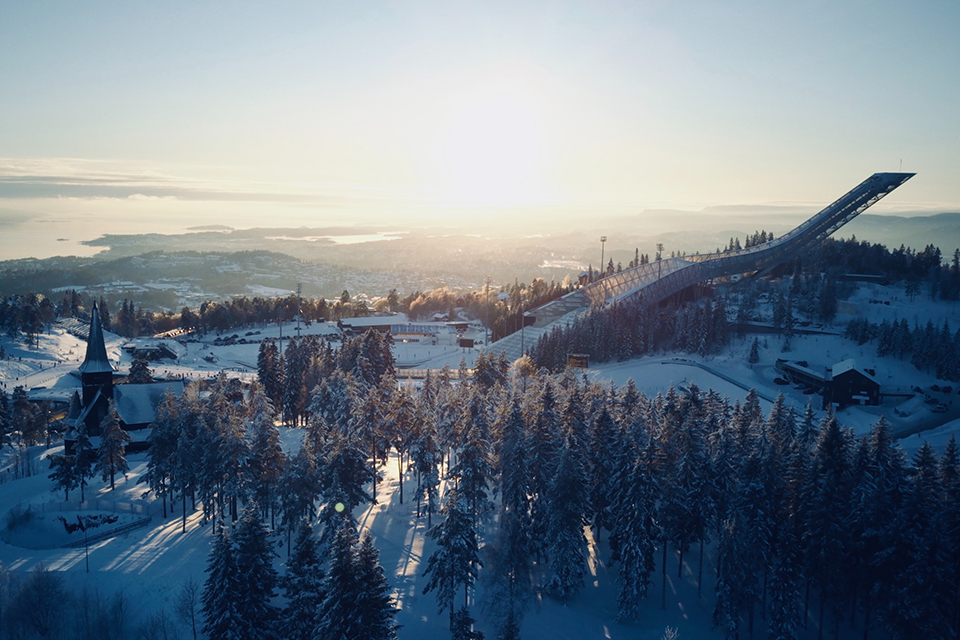 Look down from Oslo's ski jump
The Holmenkollen Ski Jump is a striking sight on the Oslo skyline and a visit is one of the best things to do in Oslo. Constructed on the north-west edges of the city in the late 19th century, it still regularly hosts ski-jumping competitions. There is a ski museum attached, but the real reward comes when you take the elevator and stairs to the top to enjoy unrivaled views over Oslo.
Dine alfresco at Aker Brygge
Aker Brygge is a former shipyard that has been converted into a buzzy district packed with shops and restaurants. The wharf is lined with great places to eat – there are over 2,500 seats for those who enjoy eating and drinking outdoors. It's the perfect place to enjoy delicious Norwegian foods alongside picture-perfect views of the Oslo Fjord and marina on long summer days and nights.
Visit Akershus Fortress
This 700-year-old medieval fortress, later developed into a Renaissance castle, is located on the edge of the Oslo Fjord, close to Oslo Opera House. It's a great place to learn about Norwegian history, especially during the summer when guided tours are available. Visitors can expect to see various rooms and halls, as well as a mausoleum where many Norwegian royals have been laid to rest. There are also museums dedicated to the armed forces and the World War II resistance movement
Binge on Edvard Munch
It's unsurprising that the city where artist Edvard Munch lived most of his life should hold so much of his work. Indeed, the painter best known for his iconic 1893 work The Scream bequeathed his remaining pieces to the city on his death in 1944. Today, the dedicated Munch Museum and the National Museum hold many examples of his work. Why not head to both for the full Munch experience?
Tour the Fram Museum
The Fram Museum tells the story of Norway's obsession with polar exploration. Located on the Bygdøy peninsula, close to the Viking Ship and Kon-Tiki museums, the Fram is home to two complete 19th-century polar exploration ships: the Fram itself and the Gjøa. Visitors are free to explore on their own, climbing aboard the Fram to get an idea of what it would have been like to sail it through harsh polar environments.
Travel back in time at the Norsk Folkemuseum
The Norwegian Museum of Cultural History, or Norsk Folkemuseum, on Bygdøy is dedicated to Norwegian life from the Middle Ages to the present day, including that of recent immigrant families. As well as an indoor collection, there is a large Open Air Museum featuring 150-plus buildings from all over the country. Together, they show how city and rural life have developed over the centuries and you can easily spend hours exploring their interiors.
Sail the Oslo Fjord
Part of the Skagerrak, the strait between Norway, Sweden and Denmark, the Oslo Fjord is a huge body of water stretching 60 miles (100km) south from Oslo. A number of companies run boat tours, or you could hire kayaks and explore on your own or with a guide – just try not to paddle all the way to Denmark! Fishing excursions are also available. Exploring the Oslo Fjord is one of the best things to do in Oslo.
Explore the Royal Palace
Oslo's Royal Palace sits at the western end of Karl Johans gate, the city's main thoroughfare, and is the official residence of the Norwegian royal family. Guided tours are available during the summer and give visitors access to some of the palace's most important rooms, including the Council Chamber, Ballroom and stunning Banqueting Hall. The palace is surrounded on all sides by the Palace Park, one of Oslo's largest green spaces.
Get your thrills at Tusenfryd
If you're looking for a fun-filled family day out, head to Tusenfryd. Norway's largest amusement park is located around 12 miles (20km) south of the city and is open from the end of April to October. With six roller coasters to choose from and many other amusements, including bumper cars and a teacup ride, there's sure to be something to suit every level of thrill seeker. Tusenfryd even has a mini water park, called BadeFryd, for cooling off in. The park is easily reachable from Oslo city center via bus route 505 from the main bus terminal.
Discover Norwegian history at the Viking Ship Museum
Norway is fiercely proud of its Viking history. The Viking Ship Museum on Bygdøy is home to three of the world's best-preserved Viking ships. The ships lay buried for hundreds of years before being uncovered and restored by archaeologists. The Viking Ship Museum further brings Norway's Viking past to life with a special film about Viking ships projected on to its vaulted ceiling to provide an immersive experience.
Best time to travel to Oslo
High season
June to August is high season in Oslo, when this small city of under one million people swells with visitors. Despite the number of tourists, this is a great time to visit. Average temperatures sit pleasantly in the mid-60s°F (around 18°C) and the city is in full bloom. Hotels and attractions will be busy, but this is also the ideal moment to explore the abundant nature in and around Oslo. The days are enjoyably long at this time of year, and the nights never get really dark.
Low season
Spring or fall is the perfect time to visit Oslo, Norway – the crowds recede, but the temperatures are still agreeable. The winter in Oslo can be harsh, with very low temperatures for much of the season. But there is plenty to keep winter-sports fans happy and Christmas time, when the city is usually blanketed in snow, is particularly magical. But if you want to see the northern lights, leave Oslo behind and take a trip way up north.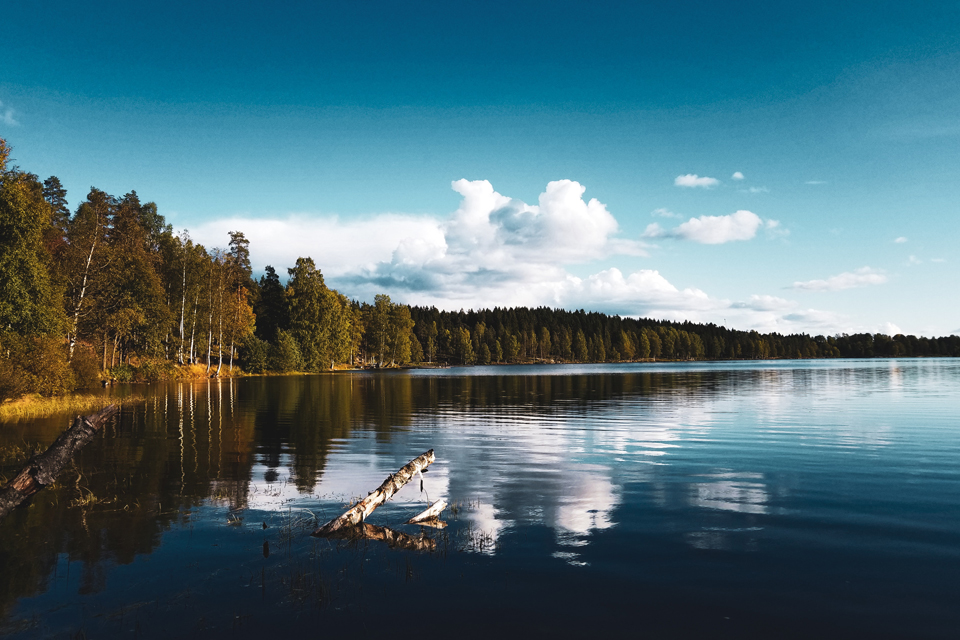 Fly med Norwegian
Tjen CashPoints
Bli medlem av Norwegian Reward og tjen CashPoints hver gang du flyr, bor på hotell eller kjører leiebil, og bruk dem når du bestiller nye flybilletter
Fleksible billetter
Reiseplaner kan være fleksible, og derfor er vi det også. Hos oss kan du gjøre endringer på billetten din opptil 30 minutter før avreise. Les mer om billettypene våre.
Drivstoff-effektive fly
Nye fly er vinn-vinn for passasjerenes komfort, lommeboka og for miljøet. De fleste flyene er innredet med Boeing Sky Interior og har WiFi om bord. Les mer om flyene våre.
Setereservasjon
Fra 100 NOK og oppover kan du få vindussete, sitte langt framme for å spare tid eller sitte nær nødutgangene for å få mer beinplass. Legg til setereservasjon.